A.M Tech is the cutting tools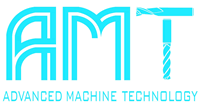 manufacturer for mechanical processing field, and also for aviation, defense industry. We are making ceaseless efforts for new products, new technology development (R & D) under the slogan of "Best Technology, Best Quality, Best Workplace" since 2006, the year of establishment.
On the basis of this, our company, A.M Tech is distributing whole amount of products to aviation related companies, automobile and defense industry related companies.
We concentrate on producing products by extending high-tech 5 axes of processing devices in order to make the year of 2017 as the first year to jump up to be in the world. All the employees in A.M Tech are making an effort for better company as the highest one with unified passion and efforts for the development of our company.
Business Customers' Satisfaction
A company with the best competitiveness of technology development of cutting tools in the 21st century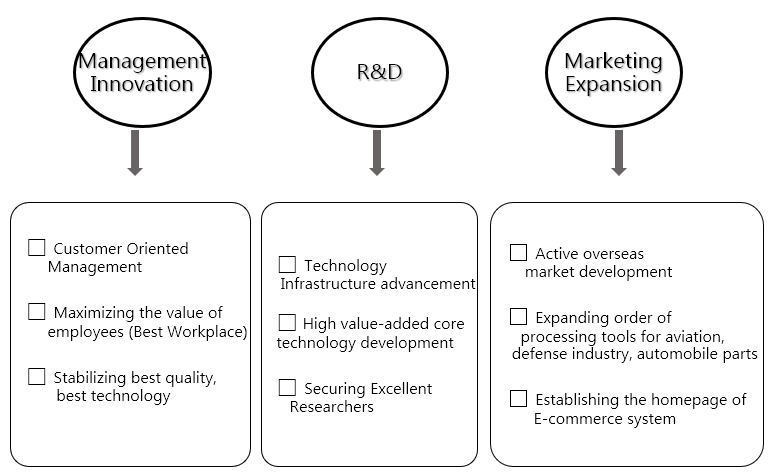 List of Maintaining equipment & Facility Status
Equipment Name
Standard
Quantity
Usage
Manufacturer
5 axes of CNC GRINDER M/C
UW1E
1 unit
Processing complete tool product
SAACKE
5 axes of CNC GRINDER M/C
UW1F
8 units
Processing complete tool product
SAACKE
5 axes of CNC GRINDER M/C
UW1D
1 unit
Processing complete tool product
SAACKE
5 axes of CNC GRINDER M/C
TG860
1 unit
Processing complete tool product
TIC
5 axes of CNC GRINDER M/C
Evolution
1 unit
For small-caliber manufacturing

(ø0.02~ø14)

TTB
Cylindrical Grinder,

Tool Grinder

G-20 , Etc..
5 units
Roughing operation of Materials
SHIGIYA
Laser Marking System
MARK-DP5
2 units
Tool Specification Marking
DONG SUNG

HANS

Deburring Machine
PT-150
1 unit
Deburring Process
PRETEC
MF62CA
1 unit
Deburring Process
MAGNETFINISH
Tool Free Set
SET600
1 unit
Measuring Device
EZ SET
projector
PH3500
3 units
Measuring Device
MITSUTOYO
Measuring M/C
Genius3
-Micro
1 unit
Measuring Device
ZOLLER
pomBasic
1 unit
Measuring Device
ZOLLER
CNC Cylindrical Grinder
BP3
1 unit
Material grinder
BEIPING M/C
BP5
1 unit
Material grinder
BEIPING M/C